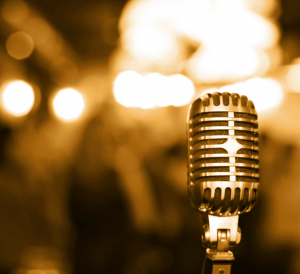 Here's the first thing I learned about the music business when I moved to Nashville more than 25 years ago: You're either in it or you're not.
There's no middle ground. The people "in" the business know precisely who they are; everyone else is part of a different realm. And that's not an indictment of the music business; it's just a fact. I respect that along with the astounding array of deep talent that makes the "business" what it is: a billion-dollar industry that brings international recognition to Middle Tennessee.
My first glimpse inside the business came courtesy of a young magazine editor at our company. As we became friends in addition to being colleagues, I learned that he'd moved to Nashville to write songs but continued to hold a day job while honing his craft. He also introduced me to songwriters night at Douglas Corner on Eighth Avenue, where I experienced firsthand what I consider to be the soul of country music: songwriters sharing their creativity on stage.
During one of these performances, my friend kept leaving the stage, stopping by to explain that he had a song being considered for a forthcoming album. He returned a little later, performed one tune, and then left again.
I reassured him that it was no problem for me. I had an adult beverage for company but, more importantly, I'd learned one of the basic lessons of song publishing and recording from him: "You only know for sure that your song's on an album when your mother can buy it at Kmart."
Lo and behold, his song was recorded and released in 1990. The performer was an up-and-comer named Garth Brooks. The song: "The Dance," written by our company editor, Tony Arata. It became one of Garth's signature tunes and is considered to be in the top 15 of the Greatest Songs of Country Music by CMT.
I had no idea, and I'm not sure Tony did, either, just what a sensation Brooks with his self-titled debut album containing "The Dance" on it would become. It didn't take long to find out.
As copies of that album continued to fly off the shelves, Tony came faithfully to work day after day. Even after his phenomenal success, he kept working and driving his decade-old car. His other words of wisdom were this: "Whatever comes in, I figure it has to be divided into the past 10 years of writing."
He finally departed a few months later to work full time at the craft he loved. We haven't crossed paths that often in the recent years, but I've followed his career with vicarious pride ever since. I've reveled in his accomplishments, happy for him and pleased that such a humble, genuinely nice guy could become so successful in the music business.
Since meeting Tony, I've met a bunch of other terrific people in the business. It's been my pleasure to know each one of them, but Tony holds a special place for me as my first friend and teacher in "the business." I'm beyond delighted that he was just elected to the Nashville Songwriters Hall of Fame. And, if I know Tony, this incredible honor will be woven into and subtly resonate through one of his future blockbuster hits. Congratulations, Tony, and keep on pluggin', as they say in the biz.