Take me out to the home game, Dad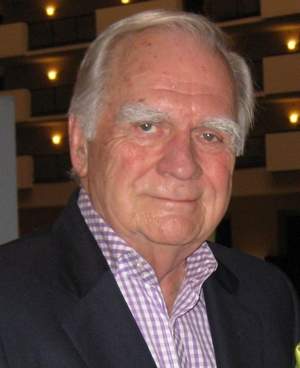 Cleveland's mammoth 80,000-seat Memorial Stadium, square on the banks of Lake Erie, provided the genesis for my love of baseball.
I was just 5 when my father took me to my first game, I remember thinking with wonderment that the whole world could fit right inside. We arrived when the gates opened, thrilled to see the infield and outfield drills, but, most of all, batting practice.
My first baseball memory was the sweet smell of just-mown grass, the aroma of broiling hot dogs, and the strange, musty odor emanating from the wooden seats (which, it turns out, was the essence of spilt beer).
I understood little of the game at that age, but this I knew for certain: I was there with my dad!
As my knowledge of the game grew, I remember comprehending the significance of seeing the legendary Ted Williams for the first time. His picture-perfect swing notwithstanding, when he was in the batter's box, every player stood stock-still in awe. Talk about a seminal lesson in respecting this truly American game.
Though television didn't figure largely in my pre-teen years, we were able to afford to attend a few games, which still loom as monumental life experiences.
As my sons grew, I had the thrill of sharing this glorious game with no clock. With the exception of one wayward Dodgers-cheering son, we were staunch Atlanta Braves men who revered Hank Aaron. The pleasure of seeing Aaron hit several home runs during his march to surpass Babe Ruth as the all-time home run king was simply unforgettable. Enraged by the steroid-infused Barry Bonds, we considered his artificial dominance an insult while continuing to cherish Hank as the true ruler of his homer domain.
Still later, thanks to the wonders of cable television, I developed an even more special bond with my widowed mom. She became a huge Braves fan and never missed a game. Because we lived 200 miles apart, I made a practice of calling her after every game to critique, celebrate, or commiserate. Baseball provided plenty of conversational "food" for our nightly talks. I only wish catcher Javy Lopez's mother could have just once heard my mother's glowing admiration for the athlete she called "her baby."
Family memories continue to be woven even now, as my sons are sharing the game with their sons and daughters. Though some believe the game too slow for modern audiences, I regret they're forgoing the nuances and the beauty of this all-American pastime. A 1-0 game can have the same excitement as a 10-9 slugfest, while a 12-0 blowout might be long remembered for an incomparable fielding play.
The smells may be different, and the seats have definitely shrunk, but as long as fathers are making memories with their kids, what's happening in the stands is really the most important part of the game. And, besides, I discovered long ago that a bit of cotton candy can change everything.