Fifth Ave. of the Arts testament to Brown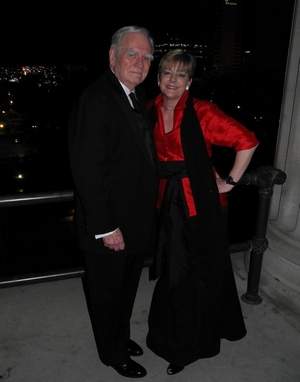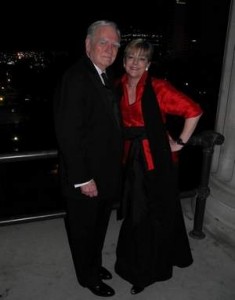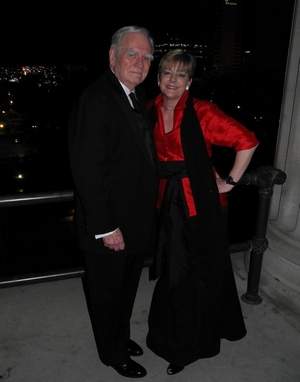 On the first day of June at 5:15 p.m., Nashville Mayor Karl Dean, surrounded by a sea of jubilant constituents, will dedicate the new Fifth Avenue of the Arts streetscape with its sensational strands of festive, over-the-street lights.
As we break out the party hats and prepare to celebrate this grand achievement, we want to commend the mayor and Metro government for continuing to enhance and enrich the quality of life in Davidson County while we reflect upon the genesis of this unlikely urban conversion.
It all started more than 16 years ago, when a former executive director of the Metro Arts Commission threw caution and logic out the proverbial window and decided to pursue the seemingly radical idea of opening an art gallery in downtown Nashville. Though not necessarily a natural fit amid the existing streetscape of the day — what with the high-rise office buildings, deli, corner market and wig shop as neighbors — Anne Brown's Arts Company quickly became an enchanting beacon for those lucky enough to possess creative talent as well as those drawn to its vibrant, energetic flames.
When the effervescent and visionary Brown conjured The Arts Company on a shoestring of desire almost two decades ago, few knew of her ambitious dream for transforming Fifth Avenue into a destination point known as the "Avenue of the Arts." Historic preservationist and local architect Ron Gobbell knew it, though, because he had both the building and the foresight to help sustain this progressive renegade's big ideas. Of course, he was banking on a fairly known quantity, as Brown had created the wildly popular downtown Summer Lights Festival and would later initiate the city's acclaimed Arts in the Airport program.
However, when initially sharing her concept for developing an artistic visual arts environment in the 37219 ZIP code, Brown encountered many a skeptical eyebrow often accompanied by its sidekick, the ambivalent shrug. Undaunted, this always-genteel entrepreneur summoned her bulldog bloodlines and rolled courageously onward. With a quiver full of instincts the envy of any master politician, she sensed precisely when and how far to push her plan.
Nine years after Brown became the street's pioneer with her lone creative outpost, she finally had what she'd fervently anticipated: company! With the arrival of second adventurer Susan Tinney and her Tinney Contemporary, Fifth Avenue began to evolve into a hotbed of inventive imagination with galleries (including The Rymer Gallery, which moved to Fifth Avenue in 2008 after initially opening on Sixth, and the freshly minted Tennessee Art League storefront in 2013) sprouting like welcome weeds.
Come downtown on Saturday, wade through the throngs and join in paying homage to Brown for the lifestyle experience she has crafted almost single-handedly. This unassuming, easygoing force of nature has contributed enormously to the "It" city that we all now delightedly call home, so here's to you, Anne.