Bo Roberts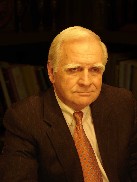 Bo Roberts – Managing Partner
Prior to forming Roberts Strategies, Mr. Roberts was president of NetCom and Tom Jackson & Associates, a full service marketing company. Prior to that, Mr. Roberts was president and chief executive officer of the 1982 World's Fair in Knoxville, the most extensive international event ever held in the Southeastern United States. The exposition surpassed its 11 million-attendance projection and met its financial obligations when it retired a $30 million loan ahead of schedule. Mr. Roberts had total management responsibility for development of the six-month event (21 nations participated, including the People's Republic of China) from conception through construction, marketing and operation. He directed a staff that grew to 10,000 employees.
Mr. Roberts was founder of an international marketing consulting firm, which, together with Tom Jackson & Associates, served such clients as Miss Universe, Inc.; Rockwell International; Kansas City, MO. Mayor's Office; Ringling Brothers, Barnum and Bailey & Associates; and the Michael Jackson Victory! Tour; the 1985 World's Fair in Tsukuba, Japan and the 1986 World's Fair in Vancouver, B.C. Canada.
Mr. Roberts was a vice president at the University of Tennessee, the youngest person ever to be appointed to this position. He directed development, alumni affairs, public service and public relations for the statewide university system.
Mr. Roberts served as executive administrator to the late Tennessee Governor Buford Ellington. He coordinated state program policy and was a liaison to the federal government. He was Tennessee's representative to the Appalachian Regional Commission, liaison to the National Governors Conference, created and had operating responsibilities for the Office of Urban and Federal Affairs.
Mr. Roberts earned a bachelor of science in journalism from the University of Tennessee. He received the first Ernie Pyle Memorial Award as the outstanding journalism senior and the Sigma Delta Chi Award as the outstanding journalism graduate. He served three and one-half years in the U.S. Air Force and held editorships of two regional newspapers.
Active in the local community, Mr. Roberts serves on the Executive Committee of the Nashville Sports Council and on the board of L' ete du Vin (wine auction for the American Cancer Society), on the board of Arte Park of Tennessee (a high tech park under development), and is active with University of Tennessee alumni committees.
Back to: Our Team