We need more purple, less red and blue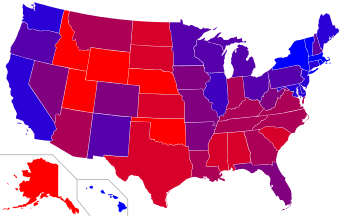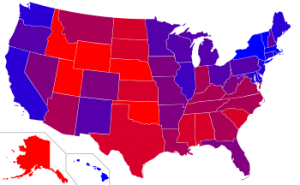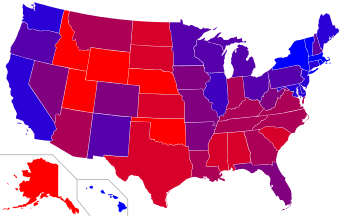 As I was contemplating writing a column pleading for more mature and measured bipartisan efforts in the face of our nation's presumed forthcoming fiscal disaster, I recalled the column I wrote exactly four years ago about a "purple coalition" and what the Volunteer State could offer America's new president early on in his administration.
Though my support for President Barack Obama was less enthusiastic during the 2012 election cycle than it was in 2008, I still believe that what he offered and stood for was, ultimately, the better choice on the most recent Election Day. I'm not sure, though, that we can survive or thrive if we continue with the vitriolic political approach that has stagnated and stained our great country during the past two years. In retrospect, I don't think that I can actually offer any better advice than I did four years ago.
The following column was printed in The Tennessean in January 2009:
When almost 30 Nashvillians gathered at our house last month, we had at least three things in common:
• We were all supporters of President-elect Barack Obama.
• Not one of us was a Davidson County native.
• We each hoped for an inclusive administration seeking bipartisan solutions to the monumental challenges now facing America.
As one of the more than 4,500 "Obama house parties" held throughout the nation during the second weekend in December, our group was impressively diverse: multiracial, multiparty and multigenerational, from teachers to investment bankers to the recently unemployed. Our "charge" was to gather input for the Obama transition team.
It was an enlightening, inspirational two hours on a cold, gray Saturday afternoon.
We themed the event "A Blue County in a Red State," since Davidson was just one of four Tennessee counties that gave Obama a majority. Reflecting later, I thought about the group's common desire for bipartisan solutions and realized that the Volunteer State had much to offer the president-elect and his team. Listening closely and broadly would be their first task.
Consider creating a "Color Purple" coalition and include the congressmen from two of the "bluest" counties, the brilliant Jim Cooper from Nashville and the enigmatic, energetic Steve Cohen from Memphis. I could see them teaming with two "red" representatives with extensive and successful stints in local and state government in Tennessee: Sens. Lamar Alexander (a former two-term governor) and Bob Corker (former Chattanooga mayor and former state finance commissioner).
The blue mix from the U.S. House of Representatives would acknowledge the early campaign loyalty of Cooper and Cohen, who represent Tennessee's largest metropolitan areas and are fully aware of the recession-laden suffering of an urban area.
The "red" mix from the U.S. Senate offers two men who surmounted challenges as chief executive officers of their state and city, respectively. Both senators concluded their terms with a long list of accomplishments, high approval ratings and track records of reaching "across the aisle" to solve problems and meet challenges. Their voices are those who understand the complex realities of what works best at those governmental levels. Their hands-on experiences could prove invaluable in crafting a bipartisan stimulus plan.
The current issues that our country is facing are neither red nor blue; they are, however, dauntingly colorblind. Like the other Middle Tennesseans gathered in our living room, I am inspired by President Obama's transformational message of hope, his reservoir of intelligence and his calm, yet firm sense of courage. His has clearly pointed out that he can't do it alone; he wants and needs our helping hands.
Part of our collective suggestion is that he consider the highly qualified, down-home input that a purple-colored coalition would provide. God bless you for hearing our voices, Mr. President. Please keep listening.